Groundbreaking Strategies for Parenting and Healthy Relationships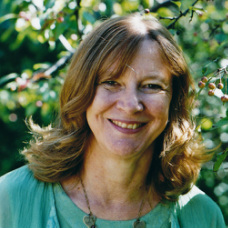 Dr. Linda S Budd is a licensed psychologist, licensed marriage and family therapist (approved supervisor) and registered play therapist (supervisor). She has been in private practice for over 35 years, and has watched as many of her younger clients have grown to become healthy, happy adults (and healthy, happy parents).
Dr. Budd is the author of
Living With the Active Alert Child
(Parenting Press), now in its third edition. This title has sold over 60,000 copies: close to 40,000 in its Parenting Press editions, and more than 15,000 in its earlier Prentice-Hall edition.
Dr. Budd's second book is
The Journey of Parenting: Helping Your Child Become A Competent, Caring, Contributing Adult
(CreateSpace). She was interviewed about this book at the web site
Mom Enough
.
Her most recent book,
I'm OK, You're Not OK: Experiences of Having a Loved One With a Personality Disorder
, came out in April, 2013. Dr. Budd's specialty in temperament led to working with parents of adult children, adult children, siblings and spouses or partners who had a personality disorder. In this book she helps the members of the families both learn to recognize and develop healthy coping devices for those relationships.
A well-known speaker in the parenting field, Dr. Budd has given hundreds of speeches throughout the United States to professional associations, parent-teacher associations, early childhood education groups, congregations, and many other groups.
Dr. Budd has appeared many times on TV and radio, and has been a contributing writer for the Family Information Network for over a decade. She has been featured in articles in
Working Mother
,
Parenting
,
Mothering
,
Minnesota Parent
, the
Boston Globe
, the
Washington Post
, the
New York Times
, the
Minneapolis Star-Tribune
, the
St. Paul Pioneer Press
, and many other magazines and newspapers.
Dr. Budd is an adjunct professor in
Family Social Science
at the University of Minnesota, and has taught parenting for over 35 years. She was the president of the
Minnesota Council of Family Relations
in 1980. She received the Distinguished Teaching Award in 1992 from the University of Minnesota and the Distinguished Service Award in 1999 from the
Minnesota Association of Marriage and Family Therapy
. In 2000 she was designated one of the Centennial One Hundred by the College of Human Ecology at the University of Minnesota, an award granted to the top 100 alumni of the college over its 100-year history. Dr. Budd was honored in 2006 with a Hall of Fame Award from
Mt. Olive College
, in Mt. Olive, North Carolina.
---